Fun In The Sun!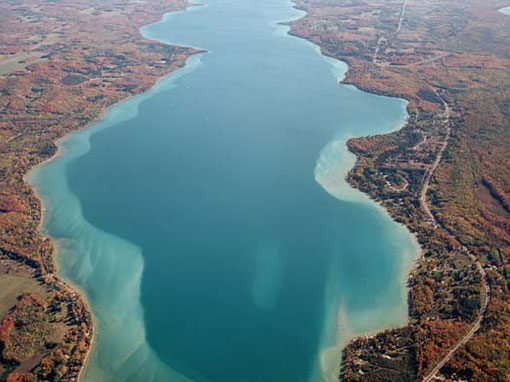 Torch, Clam, Central, Elk and Intermediate Lake Pontoon Boat Rental by the day or week.
Eleven pontoon boats to choose from below…
Torch Lake Pontoon Boat Rentals – Plus!
M & K Marine, LLC rents pontoon boats around Torch Lake in Northern Michigan. The area includes Traverse City, Central Lake, Intermediate Lake, Elk Rapids, Elk Lake, Lake Skegemog, Grand Traverse Bay, Rapid City, Alden, Kewadin, Clam Lake that all offer natural beauty and hours of fun on the water.
Available are thirteen pontoon boats, a 90 HP Godfrey Sun, 90 HP Prince Craft, 75 HP Sweetwater, 75 HP Godfry, 115 HP South Bay 200,  90 HP Avalon, 115 HP Premier SunSation, 150 HP Tri-Toon, 50 HP Aqua Patio, Sweetwater by Godfrey,  Godfrey Sport, 75 HP Leisure and 115 HP Manitou Oasis pontoon. These are comfortable boats for cruising the lake, pulling tubes, fishing, swimming, parties and family gatherings. With over 200 miles of shoreline on Torch Lake, you can spend a day looking at both the beautiful nature and impressive homes and still not cover the lake.
Boat rental is a great way to get around Torch Lake. Torch Lake is 19 miles in length and is home to a 2 mile long sand bar that is perfect for swim breaks. Book your pontoon rental early to ensure availability of a pontoon boat for your up north adventure.
What exactly are they saying …
Krystal M.
15:45 24 Jul 21
Great experience! This was the second year we had rented through m&k marine and have nothing but good things to say. Great staff, friendly and personable, explain and go over everything with the boat and make sure to let you know to inspect and take photos of your rental prior to getting in the water, so if there's any further damage they know where it came from.
There's always going to be good and bad reviews, but keep in mind, treating others as you want to be treated goes along way, and treating their rental boats as if it is your own helps too!
We will definitely continue to rent pontoons for our family vacations through m&k marine
Squatch Family O.
02:36 12 Apr 21
Just hopped online to reserve our pontoon for the 4th year in a row with M&K !! We've always had such a great experience with them. Pontoons are always clean and updated, plenty of power for our double family crew as well . Mark has been great to deal with and we've never had a single issue out of all of our trips!! His crew is friendly and really works hard to make your vacation boat trip a happy memory !Hidden Gem right here. We love it !
Great experience with our boat rental! I had contacted another rental company that was recommended by our condo manager and the customer service in answering my questions (first time Torch visit) was not pleasant. I looked up other companies and found M&K. I called and was very happy with the way they spoke to us and explained everything. Such a great experience with getting the boat ready and out, very clean and had everything we needed. Our family spent a beautiful day together and had no issues at all. I highly recommend this company and want to thank them for being so nice, helpful and professional in our experience.
The men Matt and Kevin (?) were so friendly and helpful. Great service . Very accommodating for our ladies day putting.
My family rented from M&K last August and having been new to the area we were very impressed with the staff and overall condition of the boat. They were incredibly helpful with directions and as a result we had a great day on Torch Lake. We'll be sure to rent from them from now on.
Fast and convenient service. Pontoon was in perfect condition. I would definitely use M&K in the future.
Tricia Galloway M.
17:48 17 Feb 20
Best boat rental we've used for Torch Lake! The boat was beautiful and the service was fantastic. These guys were super informative about the boat, Lake and everything we needed to know for a great day.
Best people to rent a boat or anything else from. They are very professional and customer service oriented! I would use this company many more times and highly recommend them to everyone! We could not be happier.
Great people to deal with....Awesome customer service with beautiful pontoons to enjoy your day on Torch. Prices can't be beat!!!