Fun In The Sun!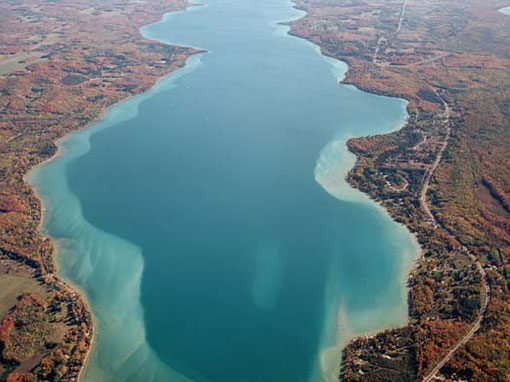 Torch, Clam, Central, Elk and Intermediate Lake Pontoon Boat Rental by the day or week.
Eleven pontoon boats to choose from below…
Torch Lake Pontoon Boat Rentals – Plus!
M & K Marine, LLC rents pontoon boats around Torch Lake in Northern Michigan. The area includes Traverse City, Central Lake, Intermediate Lake, Elk Rapids, Elk Lake, Lake Skegemog, Grand Traverse Bay, Rapid City, Alden, Kewadin, Clam Lake that all offer natural beauty and hours of fun on the water.
Available are thirteen pontoon boats, a 90 HP Godfrey Sun, 90 HP Prince Craft, 75 HP Sweetwater, 75 HP Godfry, 115 HP South Bay 200,  90 HP Avalon, 115 HP Premier SunSation, 150 HP Tri-Toon, 50 HP Aqua Patio, Sweetwater by Godfrey,  Godfrey Sport, 75 HP Leisure and 115 HP Manitou Oasis pontoon. These are comfortable boats for cruising the lake, pulling tubes, fishing, swimming, parties and family gatherings. With over 200 miles of shoreline on Torch Lake, you can spend a day looking at both the beautiful nature and impressive homes and still not cover the lake.
Boat rental is a great way to get around Torch Lake. Torch Lake is 19 miles in length and is home to a 2 mile long sand bar that is perfect for swim breaks. Book your pontoon rental early to ensure availability of a pontoon boat for your up north adventure.
What exactly are they saying …
We had a very great experience with M&K. Their equipment was very nice, their people where very nice and they made is so easy to get in and out. We will definitely be returning.
Beautiful boat and everything went very smoothly from check in to bringing the boat back to the dock. Where to go was a little confusing because there are multiple boat rentals at the location address. Other than that we had the best time!
Had a great time. Boat was ready to go, clean, and in good condition. Smooth transaction. Would rent from them again.
Danielle P.
15:48 25 Jul 22
We had a WONDERFUL experience renting a Pontoon Boat. Everyone was super helpful and you're off and in your boat so fast! No time wasted. A few of the guys who work there noticed my husband brought some gear to fish. They gave tips for catching some smallmouth. They were thrilled when we got back and told them he caught a few. Really great place. Thanks again!!
We had originally booked our boat rental for last summer, but when the weather turned out cold & rainy, they were nice enough to let us reschedule for this summer. Everyone was very nice and my family had a great time!
Great experience. Excellent quality pontoon and very reasonable price for a full 8 hours on the lake. It was not well marked where we should go when we first got there to check in but everything else was clearly explained and easy.
Excellent experience from online booking to drive off after a wonderful day! Matt and team made it so easy, stress free and fun. Highly recommend!
The pontoon was great for our family. Service was very good everything was thoroughly explained. Would rent from them again.
Solid equipment and very helpful staff. New location at Luhr's Landing is MUCH easier. This was our 2nd experience renting a pontoon from M & K. Highly recommend.
Great experience. Friendly staff. The boat was fairly new and in great condition.
Antooinette K.
15:58 07 Jul 22
I read a lot of reviews for who I was going to rent from and ultimately decided on M&K.I am happy with the rental. The instructions were clear. The boat was neat. They initially had another party on our boat but it was no hassle to get everything situated. Staff was friendly. I had called many times prior to renting and before the day of rental and everyone I spoke to was very nice and seemed willing to help.Only con was that I wish there were clearer directions on what to do when you arrive.Will be renting from again!