Experience the Best Pontoon Rental on Torch Lake, Michigan!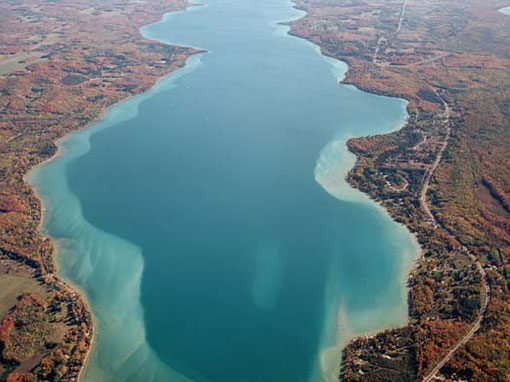 Torch, Clam, Central, Elk and Intermediate Lake Pontoon Boat Rental by the day or week.
Eleven pontoon boats to choose from below…
Welcome to our guide on the best pontoon rental options on Torch Lake, Michigan! At M&K Marine, we take pride in offering the most comprehensive pontoon rental service in the area, with top-of-the-line boats and exceptional customer service to ensure your experience on the water is nothing short of perfect.
Pontoon boats are a great option for families and groups looking to explore Torch Lake's stunning scenery and crystal-clear waters. With our wide range of pontoon boats available for rent, you can choose the perfect size and style to suit your needs.
Explore Torch Lake's Crystal-Clear Waters
Torch Lake is known for its crystal-clear waters, making it a popular destination for boaters, swimmers, and water sports enthusiasts. Over 19 miles long and depths reaching up to 300 feet, Torch Lake offers endless opportunities for adventure on the water. Torch Lake is Michigan's second largest inland lake. And with it's depth, it is Michigan's largest inland lake by volume.
Whether you're looking to fish, swim, or simply cruise around and enjoy the scenery, our pontoon rentals provide the perfect way to experience Torch Lake's beauty.
Top-of-the-Line Pontoon Boats for Rent
At M&K Marine, we offer a wide range of pontoon boats for rent to suit any group size or style preference. Our boats are equipped with top-of-the-line features, including comfortable seating, plenty of storage, and powerful engines to ensure a smooth and enjoyable ride.
We also offer a range of add-on options, such as water sports equipment and fishing gear, to enhance your experience on the water. Our knowledgeable staff is always available to answer any questions and help you choose the perfect boat and add-ons for your needs.
Exceptional Customer Service
At M&K Marine, we pride ourselves on providing exceptional customer service to ensure your pontoon rental experience is nothing short of perfect. From the moment you contact us to reserve your rental to the time you return the boat, we are committed to making your experience as smooth and enjoyable as possible.
We provide detailed instructions and safety tips before you set out on the water and are available throughout your rental period to answer any questions or address any concerns you may have. Our goal is to make your Torch Lake pontoon rental experience unforgettable!
Book Your Pontoon Rental Today
Don't miss out on the opportunity to explore Torch Lake's crystal-clear waters and stunning scenery with a pontoon rental from M&K Marine. Our top-of-the-line boats and exceptional customer service are sure to make your experience on the water unforgettable.
Contact us today to reserve your pontoon rental and start planning your Torch Lake adventure!
Torch Lake Pontoon Boat Rentals – Plus!
M&K Marine, LLC rents pontoon boats around Torch Lake in Northern Michigan. The area includes Central Lake, Intermediate Lake, Elk Rapids, Elk Lake, Lake Skegemog, Rapid City, Alden, Kewadin, Clam Lake that all offer natural beauty and hours of fun on the water.
Here are the pontoon boats, a 90 HP Godfrey Sun, 75 HP Sweetwater, 75 HP Godfry, 90 HP Avalon, 50 HP Aqua Patio, 70 HP Sweetwater by Godfrey,  115 HP Godfrey Sport, 75 HP Leisure, and 115 HP Manitou Oasis pontoon. These are comfortable boats for cruising the lake, pulling tubes, fishing, swimming, parties, and family gatherings. With over 200 miles of shoreline on Torch Lake, you can spend a day looking at both the beautiful nature and impressive homes and still not cover the lake.
Boat rental is a great way to get around Torch Lake. Torch Lake is 19 miles in length and is home to a 2-mile-long sand bar that is perfect for swim breaks. Book your pontoon rental early to ensure the availability of a pontoon boat for your up-north adventure.
What exactly are they saying …